Breakfast For Dinner for Jill WooChing Donations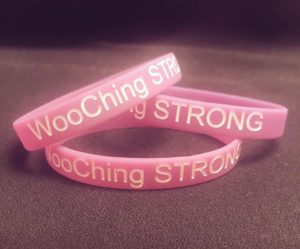 Be sure to join us on January 12th 5:00 -7:00 PM at the Oak Room (1800 Pike Road, Longmont CO) for a BREAKFAST FOR DINNER fundraiser for the WooChing family.
If you'd like to attend this event please RSVP on Facebook here.
If you can not attend but would like to donate to Jill WooChing's Happy Smackah Fund, do so below.  All donation go directly to Jill.  Just go to the Happy Smackah Donation page and choose Jill under the Beneficiary Donation.
The Breakfast for Dinner tradition started years and years ago in the WooChing home. Jill and Sililo would invite their kid's friends over after school events and cook them all breakfast. Many memories were made on those nights. Five years ago we held a Breakfast for Dinner fundraiser for Jill when we first learned of her cancer. We have been very blessed with the past five years but we recently found out that Jill and her family now face another battle. Jill was diagnosed with acute myeloid leukemia and has a tough chemo regimen and treatment plan ahead of her. Therefore we feel this is a good time to bring back Breakfast for Dinner to show them our love and support.