2nd Annual Happy Smackah 5k is May 12th!
The 2nd Annual Happy Smackah 5k Fun Run will be held this year on Saturday, May 12th – beginning at 8:00 a.m sharp at Dawson Park!
The course will be the same as last year – a 3 mile route around beautiful Lake McIntosh in Longmont, Colorado.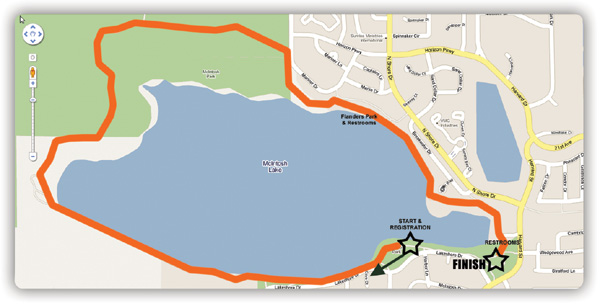 Stay tuned for more details to come, here on the website and also via our Email Updates (sign up over there on the right –>).
The Happy Smackah Volunteers and Sponsors would like to thank you for joining together with our sponsors to support Kaylee & Aubree and The Happy Smackah.
Please visit us again at www.happysmackah.com.  Any Questions?  Contact us at support@happysmackah.com.   We look forward to seeing you at the event!
Thank You!   The Happy Smackah Volunteer Team