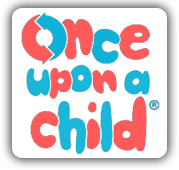 Sponsor: Once Upon A Child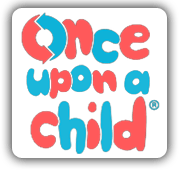 The Happy Smackah recognizes Longmont's Once Upon A Child as a great way to recycle the things that kids love: toys, books, games, clothes.
Locally owned and operated, Once Upon a Child opened their Longmont location doors in January 2007.  They have seen many changes over the years, including a recent relocation and expansion!  They now offer over 5,000 square feet of name brand children's EVERYTHING.
Still, one thing has remained the same…. they are dedicated to providing a fun and convenient way to buy and sell, new and gently used kids stuff, focusing on quality, safety and value.
Being environmentally conscious, Once Upon a Child in Longmont embraces the idea of recycling, and strives to offer a fun and convenient way to sell gently used items. They sincerely appreciate and value their customers and have a great team of people who work for them.
They are, indeed, Happy Smackahs!  Thanks so much for being one of our key sponsors in 2013.