Community Flood Support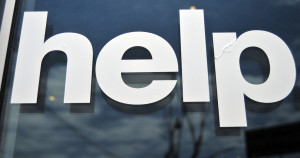 All along the Front Range, from Fort Collins, Greeley, through Estes Park, Longmont, Lyons, Boulder, Denver and to Colorado Springs, our communities are reeling.  We never expect so much adversity, in so little time and with so little warning.
While the Happy Smackah Committee and Volunteers are incredibly saddened by the events of the past week, we are also optimistic.  We know that it is the normal course for individuals and communities to meet with significant challenges.
We believe in the Happy Smackah spirit… the human spirit.  We know our communities are strong and resilient.  We have come together in the past and are doing so again.
If you are facing challenges due to flooding, or if you know of families in the Happy Smackah community that need help – there is help.
For those of you who have sustained damage, are displaced or need any kind of assistance, we wanted you to be aware of the sources of assistance available to you.
For those of you affected or unaffected, who wish to contribute in some way, we wanted you to be aware of the ways you can help.
Longmont Community Foundation
In Longmont, the Longmont Community Foundation has established a fund to help our neighbors.  100% of the  proceeds from the St. Vrain Flooding Relief Fund will go directly towards helping the community recover from the devastation of the recent flooding.  If you are in need of assistance, or wish to contribute online to the fund, simply visit http://longmontfoundation.org.
Foothills United Way
Foothills United Way has established the 'Foothills Flood Relief Fund' in response to the impact of the severe flooding across Boulder and Broomfield counties. The funds raised through this effort will be used toward health and human services for those affected by the flooding in Boulder and Broomfield counties.  Foothills United Way is monitoring the situation throughout Boulder and Broomfield counties and has a resource coordinator on staff to assess the unique needs of the mountain communities affected by the significant flooding. We will provide information for volunteer opportunities as they are identified.  To donate, please visithttps://www.unitedwayfoothills.org/floodrelief
Northern Colorado Disaster Assistance Center (DAC)
The DAC will be open 8 a.m.-6 p.m. seven days a week at the Rocky Mountain Center for Innovation & Technology, formerly the Agilent campus.  The center is accepting donations of non-perishable food, toiletry items, gift cards, bottled water and sports drinks.  People wanting to make donations should enter the campus from Colorado Avenue just north of S.W. 14th Street, and follow signs to the donation center.  Donations are accepted between 7:00 a.m. and 7:00 p.m. in Building D.
Services for flood victims are being added during the center's first two days of operation. By Wednesday they will include services by the Larimer County Health Department, the American Red Cross, Touchstone Partners mental health services, the Larimer Humane Society, the Small Business Administration and services from finance and insurance advisors.  More information is at the Loveland Herald and recorded information is available on the City's emergency information line: 970-962-2020.
Help Colorado Now
Find out how to help those affected by floods in Colorado, including ways to donate, what to donate and locations of donation centers, through Help Colorado Now:http://helpcoloradonow.com.
Text to Give
The mGive Foundation has a campaign active to fund raise for flood response throughout the state. Donors can text FLOOD to 80108 to give $10 to the mGive Disaster Relief Fund. Donations will be collected by the mGive Foundation and directed to organizations providing services to the affected areas and listed on the http://helpcoloradonow.com website.
King Soopers
All King Soopers stores are collecting cash donations for the America Red Cross Flood Disaster Relief at their registers.
Colorado Farm Bureau
The Colorado Farm Bureau Foundation has activated a Disaster Fund where 100% of donations will go to Colorado farmers and ranchers affected by the floods. You can donate here: http://coloradofarmbureau.com/disasterfund.
211
211 has prepared a Relief and Recovery Guide to connect Colorado residents affected by the Larimer County Floods with disaster assistance and information. http://uwaylc.org.
FEMA
FEMA is providing assistance for anyone in the affected counties (as of today Adams, Boulder, Larimer and Weld).  In these areas, you can apply for Individual and Public Assistance either by calling 1-800-621-3363 or visiting disasterassistance.gov.
Bonfils
Bonfils is accepting blood donations. For information visit: http://bit.ly/1aIrTox
The Salvation Army
The Salvation Army has a Text to Give Campaign. To give, visithttp://www.imsalvationarmy.org or call 1-800-725-2769 and designate "Colorado Floods."   You may also text GIVEHOPEIM to 80888 to donate $10 to the Salvation Army. Donations by mail may be designated "Colorado Floods" and sent to: The Salvation Army P.O. Box 60006 Prescott, AZ 86304
American Red Cross
To help people affected by disasters like these floods, as well as countless other crises, people can make a donation to support American Red Cross Disaster Relief. Donations enable the Red Cross to prepare for and provide shelter, food, emotional support and other assistance in response to disasters.  People can donate by visiting http://www.redcross.org or by calling 1-800-RED CROSS or texting the word REDCROSS to 90999 to make a $10 donation.
Please don't hesitate to ask for help.  Please do what you can to help others.  This is what makes the Happy Smackah communities strong – people helping others.
If we can be of any other assistance please simply reply to this email.