Courtesy Kinesio Taping at Happy Smackah


Life Chiropractic has announced that they will be providing free, functional kinesio taping for all participants in the race that are interested.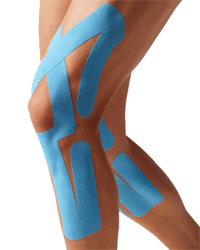 Kinesio taping has the ability to re-educate the neuromuscular system, enhance performance, reduce pain and inflammation, prevent injury and promote healing and good circulation, as well as assist in returning the body to a normal state.
Life Chiropractic will apply the kinesio tape to support any dysfunctions in the body prior to the race, and afterwards they will follow up to asses the muscle performance for each participant who would like to do so.