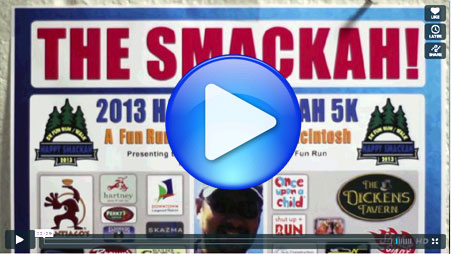 How Do You Say "Smackah"?
Happy Smackah!  You see it written on our website and in our emails.  But do you say it?  HOW do you say it?  Smack-ER?  Smack-AYE?   Smack-AY?   Smack-AH?
If it were in the dictionary – and as an aside, we think it should be – it'd probably look like this:
smack·ah  [smak-uh] noun, pluran smack·ahs.

So try saying it now.  Sound good?  Okay, for more help, our amazing and talented Westview Films crew brings you this Video Tutorial:
happy smackah ad 2013 from Westview Middle School on Vimeo.
The Happy Smackah 5k Fun Run / Walk is May 11th, 2013.
Don't Wait!  Register Today!