Longmont Pediatric Dentistry Supports Smackah!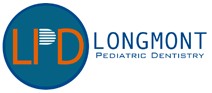 We are once again thrilled to welcome Longmont Pediatric Dentistry on board as a Happy Smackah Sponsor.  Specializing in providing dental care for infants, toddlers, children, and teenagers, their goal is to develop good oral habits which lead to a lifetime of happy teeth.
Dr. Tom Nichols and Dr. Jenna Milot are both board certified pediatric dentists by the American Board of Pediatric Dentistry and have extensive experiences as pediatric dentists, having both worked in private practice and public health settings.
Going to the dentist can be scary for kids.  The good folks at LPD work hard to make sure the dental experience is comfortable for both you and your child.  Each patient is treated as an individual and special attention is paid to unique needs and interests. Above all, they work to make each visit FUN!
Their services include an Age One Dental Visit, White Fillings, Sealants, and Bonding.  Specializing in working with children and teenagers, your child can even watch a movie while getting dental treatment.
Check out their WEBSITE or visit them on FACEBOOK.  They look forward to meeting you and your family!  The Happy Smackah is honored to partner with them and grateful for their continued support.