Mmmmm…. Bur-eee-tohs!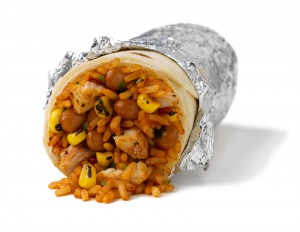 Quick – what's a hungry, dedicated, good-looking and intelligent Happy Smackah fun run / walk participant need most after finishing a 5k?
Here's a hint… it's right over there –>
Wait, did you say… an EVOL Burrito?!  Yes, you got it!  Wow, you look even better now!
It's true… every deserving participant in the first annual Happy Smackah will receive a free EVOL burrito at the completion of the fun run/walk.
So now what are you waiting for?  Register for the Happy Smackah today so you can receive your own EVOL burrito.  If you are registered and can't wait, you can find an Evol store to satisfy you until the race!
See you there! (or your bur-eee-toh is mine!)