Seeking 2014 Happy Smackah!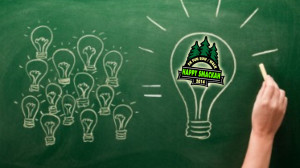 Dan and Karen Cribby and all of the Happy Smackah Volunteers are very excited to announce the 4th Annual Happy Smackah 5K Fun Run / Walk is on!  This year's event will be held May 10th, 2014 – and we're focused on finding the next Happy Smackah beneficiary for 2014.
Now in our 4th year, the Happy Smackah event is becoming a symbol of generosity, caring, love and support within our community.
Dan Cribby, teacher at Westview Middle School, our Chief Happy Smackah, and first ever Happy Smackah 5k Fun Run beneficiary, is responsible for the expression "Happy Smackah." This refers to someone who is filled by the simple joys of life.  They live their lives with a positive attitude, with a no-nonsense/no-excuses life, and take joy in life's little treasures.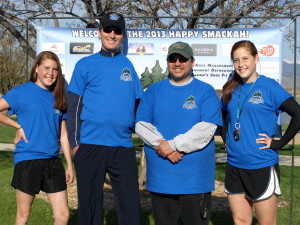 In 2012, the Happy Smackah family grew with the addition of two amazing and courageous girls, Kaylee and Aubree Adams, now Seniors at Longmont High School.
In 2013, the Happy Smackah family proudly added Andy Barela, a former employee at Niwot High School.
For 2014, we're currently seeking recommendations for a beneficiary.  If you know of an employee or student in St. Vrain Valley Schools who has suffered from an accident or illness and is in financial need, please tell us about them.
Please contact us with your Happy Smackah Candidate Suggestions and let us know any pertinent information about their needs.  We'd like to be aware of as many worthy situations as we can. Suggestions are being accepted through February 28th, 2014.
We are also seeking Sponsors!  If you are interested in sponsoring the event, please visit our Sponsors Page or contact us at sponsors@happysmackah.com.