Seeking 2015 Happy Smackah!
The Happy Smackah Volunteers are very excited to announce that the 5th Annual Happy Smackah 5K Fun Run / Walk is on!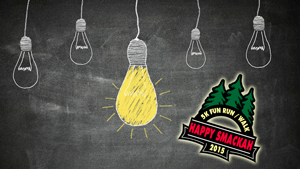 This year's event will be held May 9, 2015 – and we're focused on finding the next Happy Smackah.
We're currently seeking recommendations for a beneficiary.  If you know of an employee or student in St. Vrain Valley schools who has suffered from an accident or illness and is in financial need, please tell us about them.
Contact us with your Happy Smackah Candidate Suggestions and let us know any pertinent information about their needs.  We'd like to be aware of as many worthy situations as we can. Suggestions are being accepted through February 28th, 2015.
We are also seeking Sponsors! We are now officially a 501c(3) – so all sponsorships are tax deductible and we can provide you the necessary information for your support. If you are interested in sponsoring the event, please visit our Sponsors Page or contact us at sponsors@happysmackah.com.
Thank You!
The Happy Smackah Volunteer Team