Seeking 2017 Happy Smackah!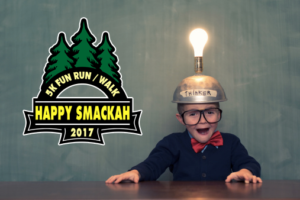 We are very excited to announce that the yth Annual Happy Smackah 5K Fun Run / Walk will be held May 13, 2017!
We are now accepting recommendations for a beneficiary.
The mission of the Happy Smackah foundation is to build extraordinary communities and our vision is to provide community events that enable people to support and inspire each other.
The Happy Smackah 5k event is intended to benefit individuals, staff or students, in the St. Vrain Valley School District community, who are in need as a result of health-related hardship.
Past Happy Smackah's include:
Frank Buck (2016)
Kelly Haley (2015)
Jill Woo Ching (2014)
Andy Barela (2013)
Kaylee and Aubree Adams (2012)
Dan Cribby (2011)
If you know of an employee or student in St. Vrain Valley schools who has suffered from an accident or illness and is in financial need, please let us know.  Contact us with your Happy Smackah Candidate Suggestions and let us know any pertinent information about their needs. We'd like to be aware of as many worthy situations as we can. Suggestions are being accepted through February 17th, 2017. We are also seeking Sponsors! All sponsorships are tax deductible, and we can provide you the necessary information for your support. If you are interested, please visit our Sponsors Page or contact us at sponsors@happysmackah.com.