The Dan Cribby Story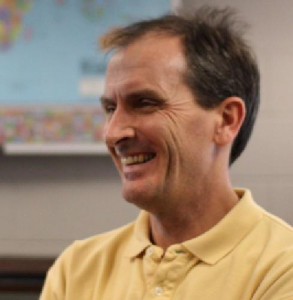 Dan Cribby is a teacher at Westview Middle School in Longmont , Colorado.
Dan Cribby loves nature and the simple things in life. He enjoys bird watching, hiking, backpacking, fly fishing, solving problems, and any and all sports.
He and his wife Karen live on 20 acres with their two cats, and he works, literally, non-stop on planting and watering trees and moving rocks down the hillside to use for his beautiful rock garden and building a hiking trail.
Dan is known for his sense of humor, a blend of Yankee witticisms, dry wit, and blatantly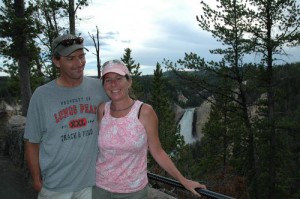 corny jokes (for students). He's most known for his kindness, consideration, helpfulness and generosity. He loves challenges of the mind, body and spirit.
Earlier this Spring, Dan developed a systemic bacterial infection. He was initially treated at Longmont United Hospital with surgery and antibiotics.
As he became more critical, he was flown to University Hospital in Aurora, where, to save his life, they had to amputate his left arm. He has required many surgeries, and he is currently recovering from the last of his major skin grafting.
After successfully completing his treatment and rehabilitation Dan triumphantly returned to teaching full time in August of 2011, where he continues inspiring all as Chief Happy Smackah.
For updated information see the Dan Cribby Caringbridge site.