High Plains Supports Smackah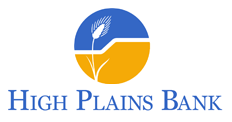 Our Happy Smackah community is so excited to have High Plains Bank support us as one of our sponsors for a second year in a row. Being supportive comes natural for them. Their customers are their friends; they feel everyone deserves exceptional customer service.
High Plains Bank welcomes the opportunity to be YOUR bank – visit them online or in Longmont at 600 Kimbark Street (map link).
We appreciate this locally owned business and their belief in giving back to the community.
Thanks for your sponsorship, High Plains Bank!