Happy Tweet-ah!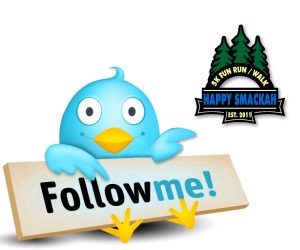 This internet thing, yeah, it seems like it's here to stay.  Here at Happy Smackah – we're a pretty savvy bunch you know, when it comes to the internet.  I mean, check out this swanky web site!
Well, it took us a bit, but we realized there were some other sites out there on the ol' internet that folks visit from time to time, not just here at happysmackah.com.  So, we got ourselves set up there!
Happy Smackah is now on Twitter and Facebook!  We've got more great ways for you to keep up to date with our events and happenings.  Here's the skinny:
| | |
| --- | --- |
| | On Twitter you can find and follow us at: |
| | |
| --- | --- |
| | On Facebook you can find and follow us at: |
 So your mission is simple – Follow us on Twitter and Like Us on Facebook!  Easy right?  Yes!
These are great ways to ensure we can share our news with our community – which is you!  And even better, these are ways that you can help amplify our efforts – we are in this together!
Thank you for your support of the Happy Smackah!